Five Star Fire Training, LLC
527 Main St
Salmon, ID 83467
PHONE – 208-865-2060
FAX – 208-865-2061
EMAIL – 5StarFireTraining@gmail.com
Thank you for your interest in Five Star Fire Training!
We look forward to working with you!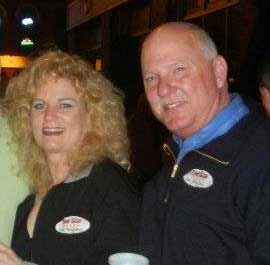 Carl Haddon is the director of Five Star Fire Training, LLC, and the 5 Star Extrication Academy, sponsored in part by Volvo North America. He is a career veteran of more than 25 years in the fire and EMS service in southern California and has served since the early 1980s as a fire/safety director for numerous racing organizations, including Penske Motorsports, NASCAR, USAC and Mickey Thompson Racing. He is a certified Level 2 fire instructor and teaches auto extrication classes across the country. Carl also does consulting work for several fire service equipment manufacturers and is the "To the Rescue" columnist for Fire Apparatus Magazine. Carl recently retired after 10 yrs as a deputy fire chief and fire commissioner for the North Fork Fire Department in Idaho.
Janet Haddon is also a 20+ year career veteran of the EMS field, a certified Risk Manager, and has served as a firefighter for the past 8 years.
Carl and Janet live on their ranch with their kids, in the Rocky Mountains of Idaho.